Reading is one of the best ways for children to learn, which is great, because reading is fun! Most of the time, children learn while reading without even knowing it. Their little brains absorb the information they see and hear like sponges. So even if you're not strategically choosing books from the library to teach your child certain concepts, rest assured that they are still learning through the simple act of reading or being read to. 
That being said, if there is a certain concept you'd like to introduce or work on with your little one, choosing books focused on that subject is a great idea. Colors, animals, numbers, and letters are just a few of the subjects you might look for books on. Opposites are another! If your child is starting to grasp the concept of opposites, or if you'd just like to introduce the concept, here's a list of books to read together.
Children's Books about Opposites
The Opposite Zoo, by Il Sung Na
Opposites, by Sandra Boynton
Yummy Yucky, by Leslie Patricelli
We Love You, Rosie! by Cynthia Rylant
No Two Alike, by Keith Baker
Big Bear, Little Chair, by Lizi Boyd
Some Dinosaurs are Small, by Charlotte Voake
You and Me: We're Opposites, by Harriet Ziefert
A Garden of Opposites, by Nancy Davis
The Very Hungry Caterpillar Eats Snacks, by Eric Carle
Opposite Surprise, by Agnese Baruzzi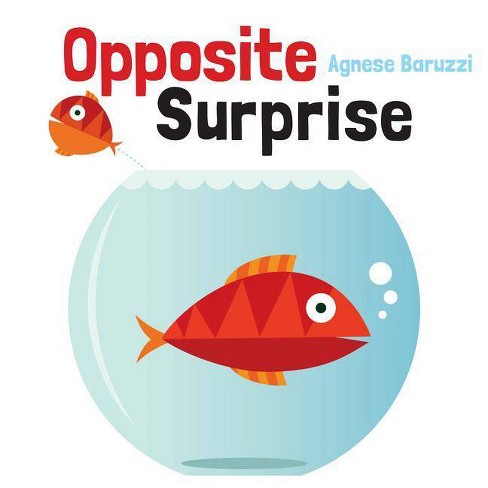 Big Bear, Small Mouse, by Karma Wilson
Opposnakes: A Lift-the-Flap Book about Opposites, by Salina Yoon
Hot Dog Cold Dog, by Frann Preston-Gannon
Oh My Oh My Oh Dinosaurs! by Sandra Boynton
Big and Little: A Story of Opposites, by Cheryl Pilgrim
Bubbles, by Ben Clanton
Goodbye Friend! Hello Friend! by Cori Doerrfeld
The Perfect Seat, by Minh Le
Hippopposites, by Janik Coat
Russell and the Lost Treasure, by Rob Scotton
Polar Opposites, by Erik Brooks
Marta! Big & Small, by Jen Arena
Up Up Up Down, by Kimberly Gee
So Far Up, by Susanne Strasser
The Same But Different Too, by Karl Newson
Opposites are fun! While you're reading and learning about opposites, don't be afraid to get silly with it! Have an opposite day, where everyone says the opposite of what they want or what they see, and you have to try to remember the opposite.
Be sure to check out some of our other children's books recommendations: