Fall is almost here! The weather here in Texas may take a little longer to get the hint, but that can't stop us from bringing on all the pumpkin, warm colors, apple cider, and coziness. For parents, a new season means new topics of play, discovery, and learning with our kids. So if you're ready to embrace fall at home, we've lined up some awesome fall-themed crafts for kids. And if you're still holding onto the last bit of summer, no worries…just save this link for later!
Fall "Snow" Globe
Don't worry, we're not getting too ahead of ourselves with the seasons! We love this "snow" globe because it brings long-lasting excitement and joy. Rather than a picture or painting that might lose its appeal after a day (or hour), the falling leaves in this seasonal globe might just wow your little one for a long time. 
Make your own Fall Snow Globe.
Beaded Pumpkins
Keeping with the theme of crafts that entertain kids for more than a few minutes, we think your kids will love making these 3D pumpkins with beads and pipe cleaners. You don't need much for this craft, just some pipe cleaners and pony beads. Plus, letting little hands put beads on a pipe cleaner is a great fine motor skills exercise!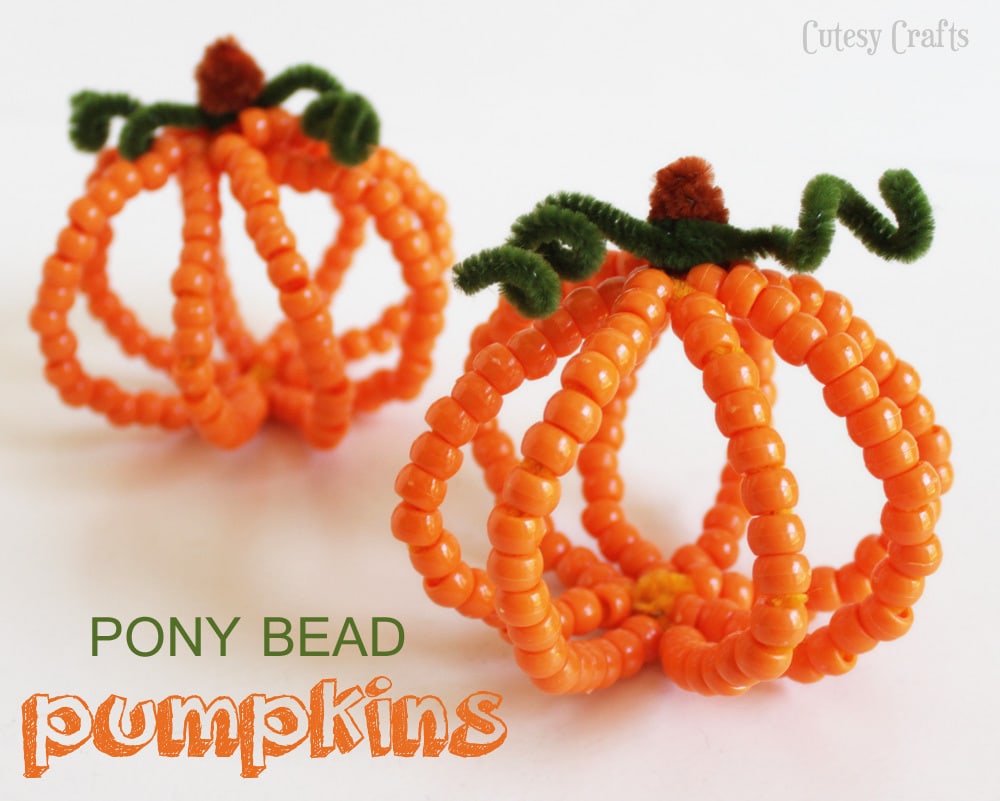 Beaded Corn Cobs
If your kids had fun making the beaded pumpkins, they'll love making these corn crafts. You can even use these as the cutest centerpieces on your kitchen table. 
Cinnamon Slime
It's not a craft roundup without a slime recipe. This shiny, cinnamon slime recipe is perfect for fall and toddlers!
Painted Acorn People
Do you have a little one with a big imagination? This is the craft for you! All you do is paint acorns different colors, and paint a face on each one. And there you have it: a simple craft and new friends for your child to play with.