If you're like us, you have a pile of solo socks somewhere that are missing their matches. Some way or another, socks go missing! Maybe your pile of solo socks is growing, or maybe you've given up on finding the missing mates. If you've given up hope of finding them, or if your pile is just getting too big, consider repurposing these socks instead of throwing them away! Turns out, there are quite a few ways to turn socks into fun crafts for kids.
Sock Roses
These sock roses are so pretty, you might forget they're made of socks! And the best part is that you don't even have to water them.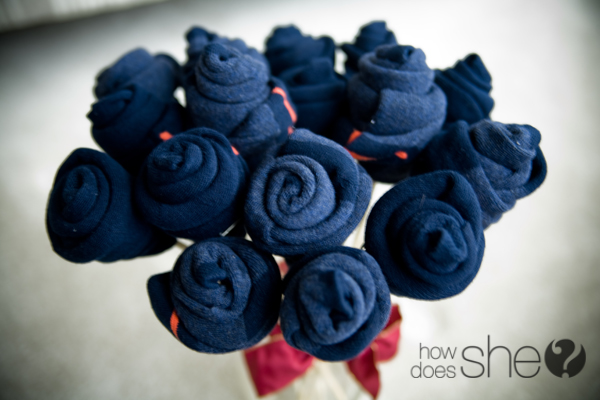 Sock Monkeys
It doesn't get much more classic than sock monkeys. Use old socks to make your very own, unique with fun patterns and colors–based on whatever your socks look like.
Sock Donuts
Craving a donut? These sock donuts might not satisfy your sweet tooth, but they make great toys, perfect for play kitchens or your little aspiring chef.
Have more socks to spare? Check out these 50 things to do with spare socks. Grab a handful of solo socks, make a few creations with your little one, then throw the rest away!