As you probably already know, we love reading at Country Home Learning Center! Reading is so beneficial for people of all ages, and that includes little ones and their parents and guardians. With Thanksgiving this month, we thought it would be the perfect time to share a list of children's books about thankfulness. Some of these books are Thanksgiving-related, but many of them simply highlight the general theme of being grateful. 
Looking for more recommendations for children's books? Check out some of our past blog posts about books!
While this list of titles is technically for children, the lessons and reminders in these stories are applicable for all of us. We can all use a little nudge to be more thankful, no matter how young or old we are. During this holiday season, let the characters and storylines remind all of us how much we have to be thankful for and how we can practice thankfulness as families and individuals. Without further ado, here are some books for your family to enjoy all month long! 
Books about Thankfulness
Taylor the Thankful Turkey, by Sonica Ellis
The Thank You Book, by Mary Lyn Ray
I am Thankful, but Sonali Fry
Before We Eat: From Farm to Table, by Pat Brisson
When Grandma Gives You a Lemon Tree, by Jamie L. B. Deenihan
Grateful Ninja, by Mary Nhin
The Secret of Saying Thanks, by Douglas Wood
Apple Cake: A Gratitude, by Dawn Casey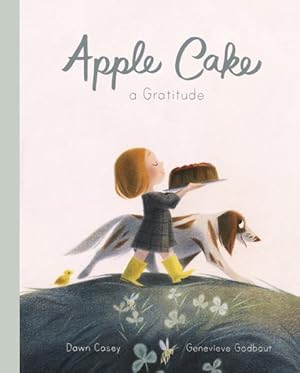 Thank you, Neighbor! by Ruth Chan
Elmore, by Holly Hobbie
Grunt the Grizzly Learns to Be Grateful, by Misty Black
Five Little Thank-Yous, by Cindy Jin
Where Happiness Lives, by Barry Timms
Thanks for Thanksgiving, by Julie Markes
What is Given from the Heart, by April Harrison
It Could Always Be Worse, by Margot Zemach
Thank You, Mr. Panda, by Steve Antony 
The Thank You Letter, by Jane Cabrera
A Thank You Walk, by Nancy Loewen
Llama Llama Gives Thanks, by Anna Dewdney
Look and Be Grateful, by Tomie dePaola
Are you excited to read any of the books mentioned above? Bookmark this blog post, head to your local library (or Amazon), and find a few of them to read with your little one(s) this month. 
"A thankful heart is not only the greatest virtue, but the parent of all the other virtues." -Cicero
Related Blog Posts